Read Reviews For Top Rated Dealer In Allenstown, NH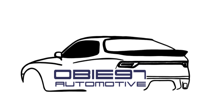 "
Went to Pete to buy a 2010 2 door Wrangler and the process was great I financed it and had it within a week Pete was a great guy and was very honest about everything and made the process very smooth, can't say enough about how kind and helpful he was, for anyone looking for a Wrangler, this is the guy to go to!
Jun 15, 2022,
Debra J. D.
"
Absolutely nothing like you would expect from a "used car" dealer! The owners of this establishment are amazing. They are not just out to make a buck, they truly take pride in their business and treat people like people not like dollar signs. I would highly recommend them ❤️
"
I met Pete to look at Jeep Wrangler. There was no pressure to make the sale and the vehicle was clean. Pete was honest, helpful and made every effort to facilitate an out-of-state purchase. He took care of a minor issue that developed after the sale with no questions asked. I'd highly recommend him!
May 28, 2022,
Laurelyn E. E.
"
Pete was friendly, no pressure, went out of his way to meet me on a typically closed day, and addressed my questions regarding any issues. Everything was straight forward and simple. The sale was super easy and I'm in love with my Jeep. I highly recommend this business.
May 28, 2022,
Laurelyn E.
"
Pete was friendly, no pressure, went out of his way to meet me on a day he was typically closed, and addressed my questions regarding any issues. Everything was straight forward and simple. The sale was super easy and I'm in love with my Jeep. I highly recommend this business.
"
Pete Went above and beyond to get me into the right Jeep for me, worked with me through some issues, hes up front very friendly and when I call him he always says Hi Travis what can i do for you? Over all I love the Jeep we settled on I would recommend Pete at Obie97 to my friends and family.
"
Pete was open and honest on sale of 2008 Jeep Wrangler. He went out of his way to meet us on a usually closed business day. The normal used car issues were addressed as soon as we arrived without hesitation and we made a quick sale. I will absolutely recommend this business for any Jeep buyer.
"
Car is great so far, made it to Maine with no issues! See you next Wednesday for plate install!
"
So happy with my jeep! Thank you to Pete who made this super fun and easy!
"
If your in the market for a Jeep Pete is the man! Easiest purchase ever and no BS he will go above and beyond for you. Thanks again Pete
"
What I saw in the pictures is what I exactly got!! Pete answer all of my questions, got the baby ready so when I got there it was nice and hot, that was nice!! For sure I will be coming back!! Great business and customer service!!
"
Met with Pete on Saturday morning in the cold. He had the Jeep warmed up for us. Pete gave us the keys and off we went. He said come back after your test drive. Definitely no high pressure sales pitch. Pete was informative and a straight shooting guy. We came, we saw, we did a test drive of the Jeep, and in no time we were on our way. Pete made the entire process seem so simple. We purchased a new car a few years back and it was so drawn out. Almost like an all day affair. I would not hesitate in sending anyone to see Pete. Pete gets a thumbs up from both of us for his honesty and professional demeanor. Keep up the great work. BTW, Pete is the kind of guy you want to have a beer with. Thanks. Greg and Michelle.
"
I bought a Jeep from Pete in January 2022. It was a nice easy experience. The Jeep was cleaned and gone through mechanically before purchase. I would recommend going here for a Jeep.
Dec 18, 2021,
Stacy H. L.
"
Got a great truck, great price and had a great experience working with Pete. The whole process was easy, quick and clean I'd certainly work with Pete and Obie97 Automotive again in the future and would recommend anyone else to do so as well!
"
I had a great experience buying from them
Mar 8, 2021,
Obwaterboxing
"
Love working with Pete. We drive down from Maine to buy from him. 2 Vans in the past month alone. Will keep coming back for sure!
"
I bought a 2014 Ford F150 XLT Super Crew , and Pete was great , i've been looking for a truck for three months and I looked at a dozen of them, and almost all of them, weren't even clean, washed etc. the pictures on Pete site match what I saw her in person the truck was detailed washed and waxed, for a seven-year-old truck it looks like it belongs in a show room. Pete was awesome to work with, right off the bat you you feel comfortable, you don't have that feeling that some thing is being hidden. I love the truck, also Pete gets right back to you when you call or text him and get you answers.Also he is getting me a 2nd key for my truck as it only came with one !! Thanks Pete ! I highly recommend Pete and his dealership Best regards Ken Marquis
Aug 22, 2020,
Susana S. A.
"
I got a really great deal. Plus great customer service.
"
Pete was very helpful thru the whole process. I came from 4hrs away so he made sure i had all the info i needed and was ready with everything the second i pulled in his lot which made our deal quick and easy!
"
Pete gave us an honest deal on a clean car (Honda Civic). Thanks for an easy transaction
Powered by
Dealer Car Search
Disclosure
The reviews displayed may or may not be a complete set. Reviews may be removed if they:
i. Are abusive. An abusive review or comment is one that makes personal attacks, threatens, or harasses others, or uses profanity.
ii. Violate privacy. Reviews that mention specific names of individuals or personal information in a manner that is inappropriate and/or unrelated to the performance of the service rendered are subject to removal.
iii. Are not from a current customer.
iv. Contain material falsehoods.
v. Are deemed inappropriate.
To encourage all feedback, positive or otherwise, an equal incentive for reviews, regardless of rating, may have been provided to the reviewer.
Google reviews provided via APIs https://www.google.com/+/policy/embedded-content.html
Facebook reviews provided via APIs https://developers.facebook.com/
Customer Testimonials for Obie97 Automotive